I hope that everyone who celebrates Thanksgiving had a wonderful Holiday!  This year was the best that I've had for many years.  I love spending time with family but when extended family shares in the day it makes it that much better!  I want to share this amazing Cheesy Chip Beef Party Dip recipe with you that has become a tradition in our family.  Who knows what we may have at a get together but one thing is for sure – we always have this dip!  I have not met anyone who doesn't love it or who can stop eating at one bite!  It's very addictive.  Our children will literally fight over this dip.  They will hide it, sneak it, steal it from each other. *giggle*  It's safe to say that they take this dip way too seriously or maybe not.  Give it a try and let me know what your family thinks.
My mama first made this recipe for us many years ago.  She's such an awesome cook. I hope to share more of her recipes with you as time goes by.  Since then our daughter Lacy, has taken over the tradition of making the dip.  She does an amazing job but then again she had an awesome teacher.  I was so happy to be able to spend time with them both this Thanksgiving.  Family is truly so important.  So much so that in our house our "mission statement" is Family Over Everything.
Does your family have a specific recipe that has become a family tradition?
Mama's Cheesy Chip Beef Party Dip Recipe
2 8 oz. blocks of PHILADELPHIA cream cheese, softened
8 oz. sour cream
1 package dry ranch dressing mix
1 package chip beef, diced
1 bundle green onions, chopped
8 oz. yellow cheese (Colby or Cheddar), shredded
Beat cream cheese in a bowl until creamy.  Add sour cream and ranch dressing – mix well.  Add green onions, cheese and chip beef – stir until mixed thoroughly.
Serve with snack crackers of your choice or crusty bread.
~ Enjoy!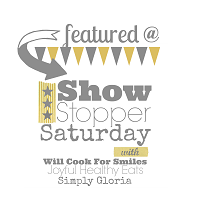 Posts may contain affiliate links. If you purchase a product through an affiliate link, your costs will be the same but Yours And Mine Are Ours will receive a small commission. This helps cover some of the costs for this site. We appreciate your support!